Former US President Donald Trump sparked a wave of ridicule on Twitter, after some viewers claimed he wore his pants on backwards during his speech at the North Carolina Republican State Convention.
A hashtag "#TrumpPants" spread on Twitter, and thousands of users shared jokes that mocked his pants, after a video has been documented showing Trump wearing upside-down pants during the speech.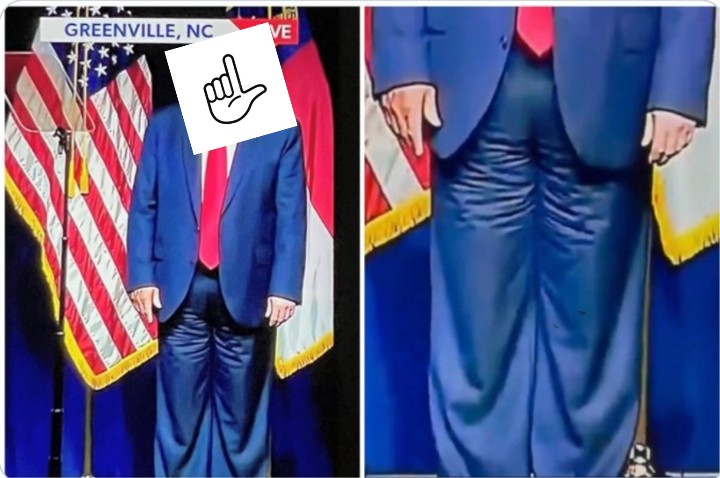 In turn, the fact-checking site "Snopes" confirmed that "Trump" did not wear his pants backwards, after he noticed the zipper of his pants.
Others are noting this, but it can't be shared enough: Donald Trump gave his big speech today with his pants on backwards. Look close and tell me I'm wrong.pic.twitter.com/sRsoJVfyf8

— Brandon Friedman (@BFriedmanDC) June 6, 2021
Others are noting this, but it can't be shared enough: Donald Trump gave his big speech today with his pants on backwards. Look close and tell me I'm wrong.pic.twitter.com/sRsoJVfyf8

— Brandon Friedman (@BFriedmanDC) June 6, 2021